8.3 VLBI
VLBI observations are handled with the Mark IV (base conversion, bands splitting, A/D conversion) and the Mark V (data storage) terminals.
The Mark V is made of 2 blocks of 8x400 Gbyte hard disks. Once the VLBI session is terminated the hard disks are sent to the EVN JIVE correlator (Dwingeloo, Holland)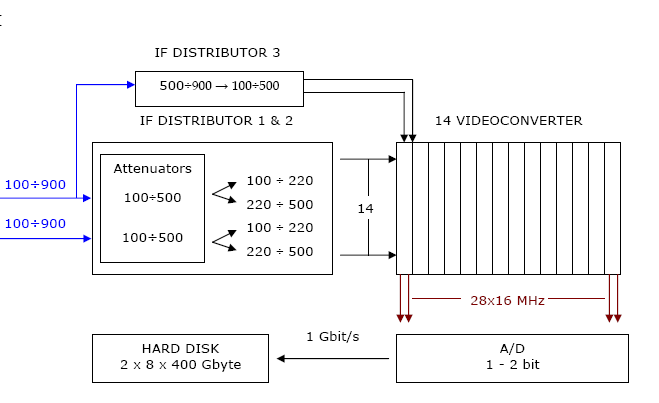 Fig. 8.7 : Mark IV/V scheme, example at 22 GHz (bands in MHz)
In order to optimize the data collection time at the correlator, it is important to develop a solution for a real time data transfer. The telephone network used for internet is not able to handle the huge amount of data resulting from a VLBI session and now is used only during the initial check phase.
Recently it is wide spread in Europe the installation of fiber optic networks for commercial uses and this new technology has all the characteristics to be used for a real time connection to the JIVE correlator. Recently the connection between the Medicina station and the GARR network has been completed. It's still not the final solution on the shorter section (40 km), by now the backup ring (120 km via Faenza city) is used, anyway the available transfer rate is already of 1 Gbit/sec and it allows to join completely the e-VLBI observing sessions.
So far the antenna has been involved in two experiments : one on January 23rd, 2006 and one on March 9th, 2006. On the latter occasion, for the first time, we obtained fringes in real time.

The test phase will be made on a 16 MHz band, then an interface will be developed which will send to the electro-optical transducer the whole 28x16 MHz bands.
Fig. 8.8 : Mark IV scheme, fiber optic link